Hello again!
Life has been changing fast, which has meant that I've not drawn and uploaded the cartoons that I aimed to have completed by now. Here's what's been going on:
Christmas Cartoon Sales!
The Musical Compliments cartoon still seems to be doing really well. After thousands of sporadic shares on facebook, people seem to be going  mad with t-shirt buying! If you've got a musical friend, who loves puns, it could make a really nice complimentary gift!
'Musical Compliments' is available on cards, mugs, t-shirts and bags over here: http://www.cafepress.co.uk/hannahsterrycartoons
Music
My sister has been involved in my most recent recording and I'm absolutely desperate to share it, but it's not finished yet! Would love to hear any band name suggestions for dark, electronic, synth rock with flutes and a female singer… leave me a comment if you have any ideas!
On Wednesday I went to a few of the cafe's and galleries in town, to ask whether they'd be interested in some live harp music and had a really nice chat with the people in The Art Cafe and The Harbour House. By complete chance, I bumped in to a few people I knew and had played for before and they gave me some really nice, on-the-spot references – it's a small town! 🙂
The Weekly Gigs:
Tomorrow – I'll be playing music with Hamer & Isaacs at East Portlemouth Village Hall, 8pm.
Tuesday (11th) – Ansa Back will be playing at The Hideaway Speakeasy, Kingsbridge, 8pm.
Here's a poster I made earlier!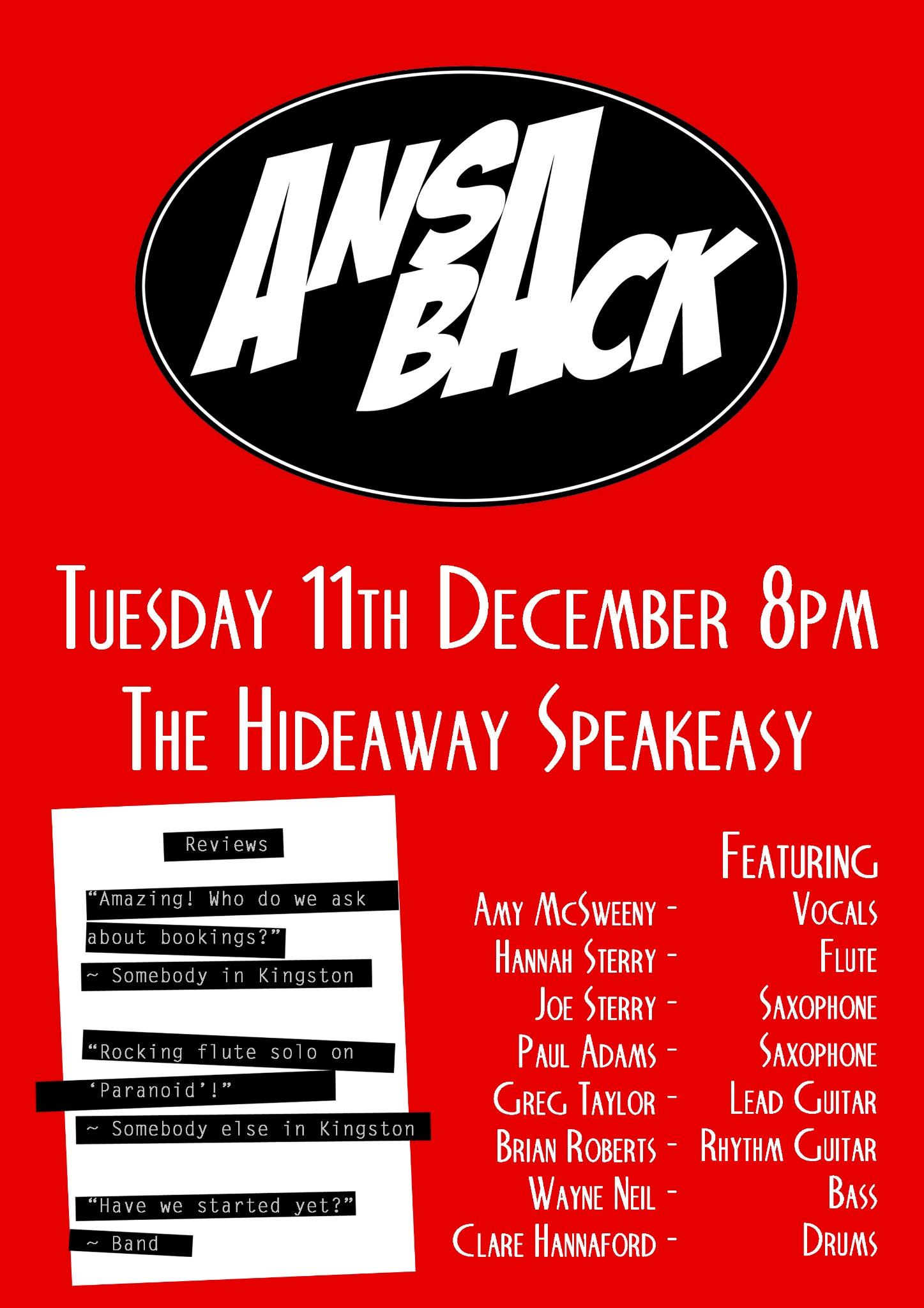 [Click for bigger picture]
Thursday (13th) – Ben Carr will be playing at The Kings Arms, Kingsbridge (I'll be guesting on flute).
More live music dates on the Gigs & Events page.
Education
In addition to all of this, I've got an Open University deadline on Tuesday and I'm desperately trying to learn some new Grade VIII standard flute pieces. The driving theory hasn't even been looked at!
Really glad to be busy, meeting so many people and doing so many things!
Hope nobody minds the lack of cartoons too much (they take a surprisingly long time to draw/perfect). I'll release more as soon as I'm happy with them!
Hannah x